Installation
- Cypress Mulch - Ft. Myers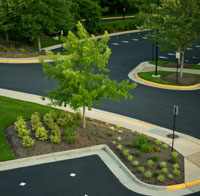 Not only do we produce high quality mulch in a variety of colors and materials, we provide complete mulch installation for commercial properties. Mulch dramatically improves the health and appearance of your landscape. USA Mulch not only has the right color to complement your landscape, our mulch will help control weeds, protect against excessive rainfall, and develop rich soil. Our team of professionals will expertly apply your preferred mulch to your property's landscape.
If you are interested in learning more about USA Mulch or would like to request a service, please
Contact Us
.
Call
1-877-SEE-MULCH (733-6852)
or click for
Wholesale Mulch Supply
.
We produce superior mulch in Ft. Myers and Lakeland, Florida. Our wholesale mulch is available throughout much of Florida, including, Ft. Myers, Lakeland, Naples, Orlando, Tampa, Palm Beach and everywhere in between.